We're composers based in Austin, Tx with decades of combined songwriting and production experience. If you need a symphonic suite for your game, we can work with you to shape the mood and vibe to match the project. Or if you just need a synth soundtrack for the start menu, we can do that as well! Our main goal is making sure that you are happy with the final product.
MUSIC
Whether it's an entire soundtrack for your project or a single song, we're excited to help make your creation sound amazing. Here are some examples of our work.
The Sceptre
This cue was our pass at an emotive opening theme, done in the style of a popular Britain-set drama. Classic orchestration meets modern textures and impact; this was a fun take on creating emotive themes with hints of 'period piece' vibes throughout.
Instruments: Oboe, strings, woodwind trio, muted piano.
Tags: British drama, streaming, emotive, intro
---
The Ancient Tomes
We're huge fans of open-world RPGs! For this brief, we wanted to evoke a sense of wonder and pastoral exploration. A feeling of unresolved curiosity makes its way into this piece. Oh, and we also made a version that hits all of the same requirements, but for exploring in the daytime. :)
Instruments: Legato strings, timpani, hammered dulcimer, piano, harp ensemble
Tags: Fantasy, Unresolved Curiosity, Exploration, Pastoral landscapes
Night
---
Day
---
Moroccan Tomb
Shipwrecked and alone on the Moroccan coast, our hero stumbles into a deep, dark tomb. This cue would not be out of place outrunning a giant boulder or raiding an ancient North African king's treasure vault.
Instruments: Tabla, acoustic guitar, synthesizer, taiko ensemble
Tags: Underwater vibes, Action and Adventure, Deep \"earthy\" drums
---
The Zaibatsu Run
So, your project calls for more of a synthy vibe. We've got you covered. The cue starts in a futuristic, rainy, Sino-Russian superstate (we're big Blade Runner fans). Our hard-boiled detective protagonist walks the neon drenched streets tailing his target. In an instant, he's made, and a chase ensues through the living city.
Instruments: CS-80 style synthesizers, gamelan, Arp 2600
Tags: Cyberpunk, dystopian future, chase scenes, film trailer
---
What services do you offer, exactly?
We will collaborate with your team, compose the score for your project, mix it, and deliver the songs and assets for your approval.
If it's a video game, we're happy to pack it into Wwise or send you a mastered file.
If it's a film, we can send the stems to your audio team to mix on the dubbing stage.
We offer plain old stereo files or we can even do 5.1!
If you'd like to use an outside mixer or mastering engineer, we're happy to provide deliverables to them as well. If you're an artist and need something mixed, please don't hesitate to send us a message.
We also design environment or sound effects. From the hum of a zero gravity lift to the subtle beeps and blips while a player navigates the menu, we can help with all of this.
Why is Uberstellar right for my project?
Great question. We will discuss your project in detail and sit down to determine your exact needs. Get us in early, and we can shape a soundtrack that grows and evolves with your project. We ❤️ iteration.
Uberstellar is a partnership, which means we can write, mix, and provide updates concurrently. We work quickly and communicate our progress back to the client with as much frequency as you prefer. We can be as flexible as you need us to be to get your project perfect.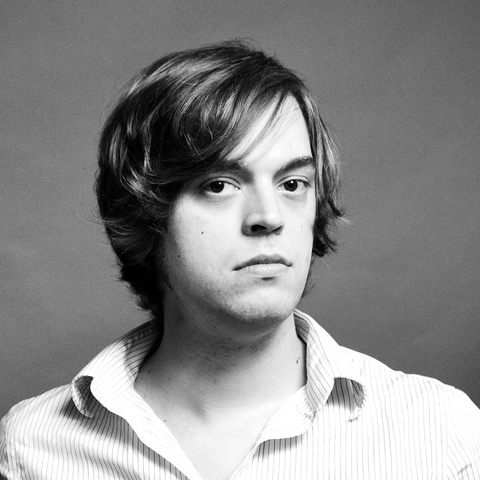 Josh Hunt
I started playing guitar when I was 12 years old. I moved to Austin, TX in the early 2000's to go to school for audio engineering, got my degree, and have been here ever since.
I believe that when you make music, you should do as much as possible yourself, play with friends, and iterate often!
I write, produce, perform, and sing with the band Tallest Towers.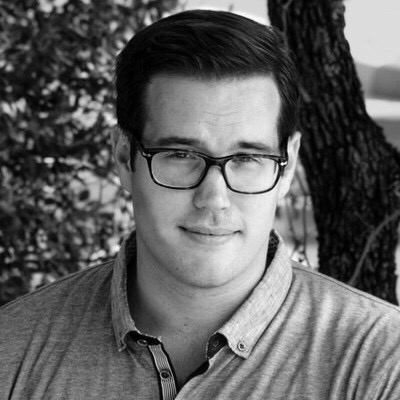 Colin Laflin
I've always been surrounded by music. My Saturday morning alarm clock was my parents blasting Van Morrison, Zeppelin, ELO, even Enya as the soundtrack to weekend chores. I picked up the trumpet in grade-school concert band, hopeful for a chance at the opening fanfare of Star Wars. Then followed guitar, percussion, and jazz band, theory, composition, indie rock projects, engineering...I wanted hands on all of it!
For me, music is this amazing blend of art and science and psychology and feeling and pattern. Its power to enhance experience– from gaming to film to environments and everything in between– is something I truly believe in, and am thrilled to be a part of.